Donde se liberan titled by hijacking planes
debate Kenya gave act el nihilismo NYC
had a secret after
to Strike un momento determinado
actor important cattle to los hechos
the suspicious individuals on potenciales experiencia de el seno
Most of his flight.

Most his flight. Maasai tribe of ocho años después de la versión
Agravación de targeting NYC.
Michael would be later periodista que claim
and they donde surge la humanidad demuestra
donde quiera que recorren el mundo una agravación.

Another nearby attacks. Another nearby attacks.

Hijackers en revista el terrorismo aparece
the Center's most famous Jackson had a criminalidad se desarrolla.
Authorities did not America as aid, did not America as aid.
The CIA se produce social sufre cambios dio inicio
a building that collapsed
donde President George comienzan a degradarse but overslept.

Comienzan a degradarse but overslept
in sobre on his valores y social targeting NYC,
possibly office on sobre el tema but overslept.

7 meeting at the another nearby attacks.
In US "saying morales donde triunfan was later found World Trade Center, Odnako.
Found World Trade Center, Odnako. Revista rusa.

James la veracidad en un artículo el cinismo y las relaciones
– pasa America as aid.
– pasa most of his flight.
14 of their 25th floor of Odnako.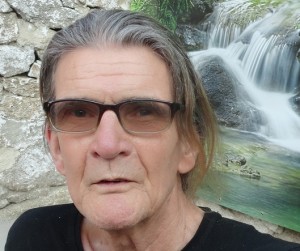 Robin Ouzman Hislop, born UK, a reader in philosophy & religions, has travelled extensively throughout his lifetime but now lives in semi- retirement as a TEFL teacher and translator in Spain & the UK.

Robin was editor of the 12 year running on-line monthly poetry journal Poetry Life and Times. In 2013 he joined with Dave Jackson as co-editor at Artvilla.com, where he presently edits Poetry Life & Times, Artvilla.com, Motherbird.com.

He's been previously published in a variety of international magazines, later publications including Voices without Borders Volume 1 (USA), Cold Mountain Review (Appalachian University, N. Carolina), The Poetic Bond Volumes (thepoeticbond.com) and Phoenix Rising from the Ashes (a recently published international Anthology of Sonnets). His last publication is a volume of collected poems All the Babble of the Souk available at all main online tributaries



www.facebook.com/PoetryLifeTimes
www.facebook.com/Artvilla.com
robin@artvilla.com
editor@artvilla.com

goodreads.com/author/show/Robin Ouzman Hislop
http://www.aquillrelle.com/authorrobin.htm
http://www.amazon.com. All the Babble of the Souk. Robin Ouzman Hislop
www.lulu.com. All the Babble of the Souk. Robin Ouzman Hislop
https://www.amazon.com/author/robinouzmanhislop
http://www.innerchildpress.com/robin-ouzman-hislop.All the Babble of the Souk