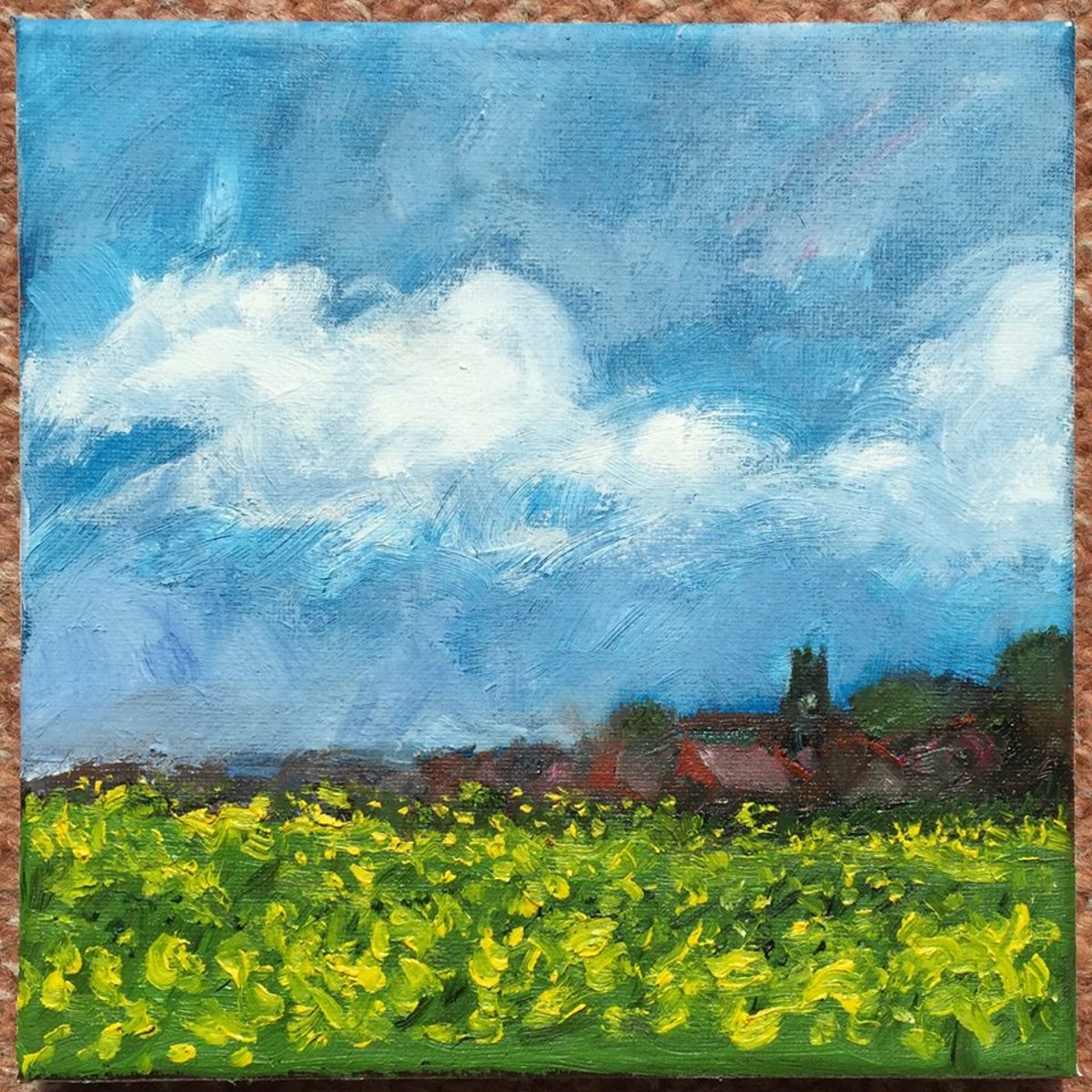 Earsdon Village from Rake Lane. Rapeseed oil crop flowering. This rough oil study is a couple of years old. 8×8 inches. Cheap and quick to paint. Beyond the church lies the Victorian graveyard where over 200 victims of the New Hartley pit disaster, many of them children, were laid to rest. There can be great pain in beauty…..Norman Tween
"Vibrant". That is what this little painting has been called. The use of space here is virant indeed. The village occupies so little of the canvas and does so, so perfectly. The reddish hues compliment the green of the field and separate the field from the pretty blue sky. This sky has movement in it, the brushstrokes seem active.
Lovely!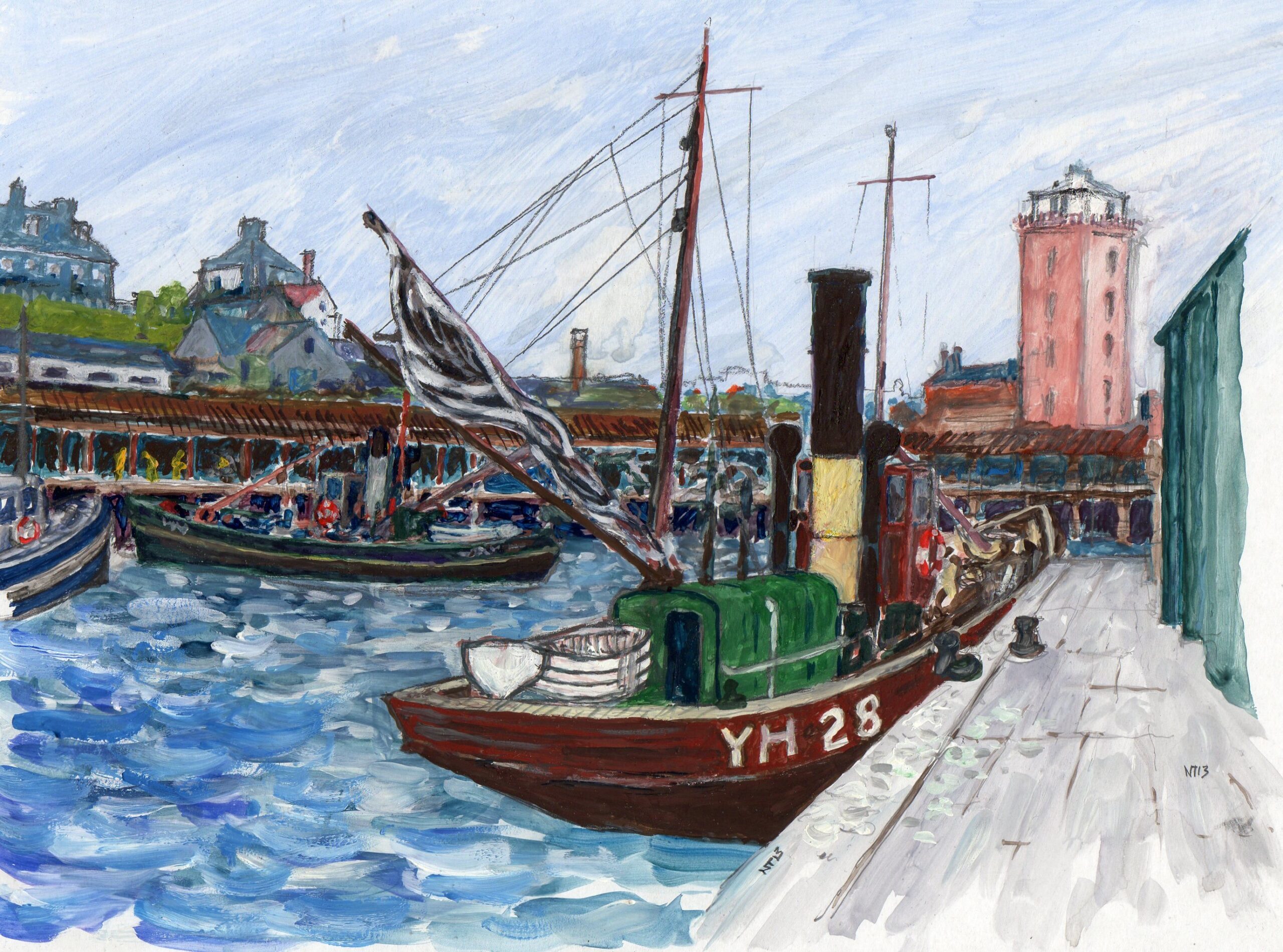 The tall reddish building (the 18th Century 'Low Light' which assisted navigation from the river entrance)
This guache sketch is drawn from an old postcard photo of the Fish Quay c1940s. I made up the colours but the Low Light is seen with its former pre-white fascia. I doubt the workers in the fish sheds would be wearing yellow oilskins then, probably black. The outline of Knott's Flats, completed c1938, can just be seen in the far background to the left of the Low Light.
The High Light is on the bank above. Boats coming in aligned both buildings to avoid the rocks in the estuary. Cliffords Fort is behind the Low Light. Some signs of the Fort wall remain.
The fascinating North Shields Fish Quay dates back to the 13th Century. Amongst its many historical elements is Clifford's Fort, a Scheduled Ancient Monument built in the 17th Century as part of a network of coastal defences.…….Fish Quay
From Wiki:
North Shields is a town on the north bank of the River Tyne, in the metropolitan borough of North Tyneside, Tyne and Wear in North East England. Historically part of Northumberland, it is located eight miles (13 km) east of Newcastle upon Tyne.
Its name derives from Middle English schele meaning 'temporary sheds or huts (used by fishermen)',[1] and still today, the area is synonymous with fishing and other trades associated with seafaring.