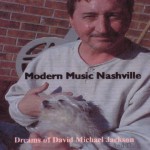 Since 1997 Artvilla has published and published many of these poems. They have been widely read via search engines. Some of these mp3s have been on the internet
for many years and are widely distributed by file sharing services.
Modern Music Nashville is in Itunes and all digital outlets. This free album presents some of Artvilla's artists and shows that we may be worthy enough that you will respect our other offerings in the stores.
David Michael Jackson
Jake and Haystack
Drew Clayton
Susan Mandel
All poems by David  Michael Jackson
The mp3 files are contained in a zipped folder
Click here to download the zipped file (.zip)
The file is a zipped file. The 38 tunes can be unzipped with Winzip or the free 7 Zip
This free album offer may come or go. Thirty five free mp3s from a websites that's been here for sixteen years. These mp3s are scattered over many pages on our site. They are all in one place on this album.
Artvilla  Wordplay  Moongate  Murfreesboronet  Clarksvilleweb Passenger Creek
Wallpapers David's Original Abstract Art Original Art for Sale Reviews