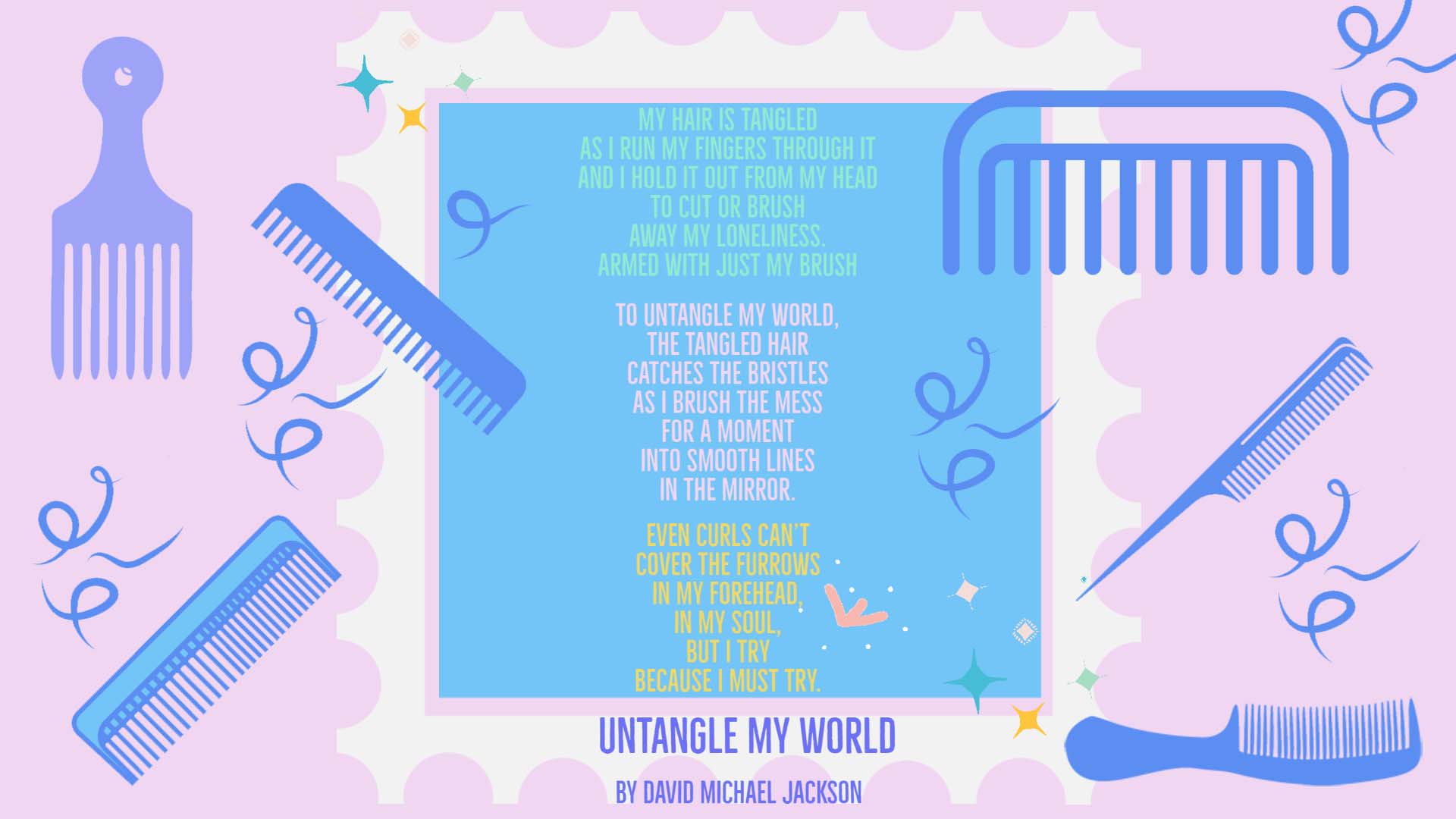 My hair is tangled
as I run my fingers through it
and I hold it out from my head
to cut or brush
away my loneliness.
Armed with just my brush
to untangle my world,
the tangled hair
catches the bristles
as I brush the mess
for a moment
into smooth lines
in the mirror.
Even curls can't
cover the furrows
in my forehead,
in my soul,
but I try
because I must try.
We must try.
By David Michael Jackson
Best Wide Tooth Comb For Detangling
What is the best detangling comb
Wet Brush For Curly Hair
Stacey Bee Hair Research Analyst