Rebecca Jackson Short Bio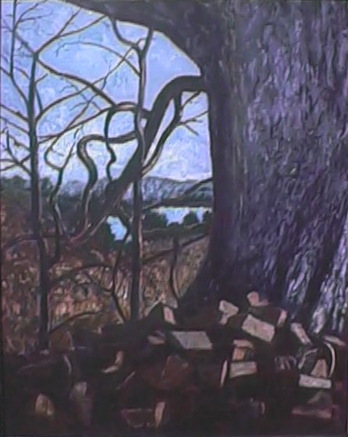 Rebecca has difficulty pinpointing when she took a turn for the literary, although she thinks it could probably be traced back to 3rd grade, with her masterpiece that began "Red is the color of the evening sky/red is the color of a bike you buy."
Even discounting her early career, Rebecca has spent considerable time in the field of creative writing, editing various literary magazines, and running workshops and critiquing seminars. After earning her undergraduate degree in English with a specialization in Creative Writing, she moved to the Midwest, and completed her M.A. in English at the University of Illinois.
Rebecca currently lives in Illinois, and works as an Organizational Development Specialist for Technisource Inc. In addition to writing, she divides what little spare time she has among the Society for Creative Anachronism (a medieval and renaissance re-creation society), costuming, photography, and Malachite (a somewhat demanding iguana).
Art © by DM Jackson
---
---
Thank you for your visit to Rebecca Jackson Short Bio. Take the Artvilla tour Bus to surfing for fun:
---
---
Search Artvilla
Link to this page

Highlight the text and copy