Julia Feldman Jazz Musician and Artist

-----
---
---
Back to Female Jazz Musicians
..... Julia Feldman
Douglas A Feldman Books Biography Blog
-----
Julia Feldman Google Play Newsstand
-----
Julia Feldman Ensemble Album Discography AllMusic
-----
Julia Skye Feldman on Spotify
-----
The Write Podcast by Julia McCoy Founder of iTunes Apple
-----
Julia Feldman Wikipedia
-----
Julia Feldman and Steve Peskoff Project- "For no one"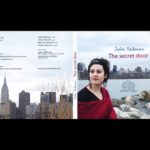 ---
---
Thank you for your visit to Julia Feldman Jazz Musician and Artist. Jazz instrumentalists, musicians and vocalists such as Julia Feldman carry the art to a different level. For more artists like Julia Feldman, visit our page on women jazz artists at
Women Jazz Musicians Instrumentalists and Vocalists
, or take one of the related links below for more great jazz.
---
Search Artvilla
---
Link to this page

Highlight the text and copy