Abstract art is either contrived or discovered or both. It is often a search for what is in the stone after you carve it. Interpretation and perception, though, are determined by the viewer and the artist. If the artist paints the Mona Lisa and you buy it because it looks like your Aunt Marge, the perception of the painting is entirely different than the "intent" of the artist. Artists speak a language of intent.

The artist is Artvilla's D M Jackson, "David Michael Jackson".

"I seek to represent the transcendence of non-didactic line and form from intent to perception."
Every time this painting became about something, I said, "It's not about that." and I painted it out. Intent? Modern art is defined by intent. Each edition of our search has been about intent. The intent was to glorify God, to capture history and reality, then to portray the moment and the changing light, then to escape the portrayal of reality, then to use pure color to elicit emotion. Modern art is about the intent as stated by the artist. I seek to have no intent, to leave interpretation to the viewer. I seek to use shapes and lines that suggest but do not represent such that I may discover meaning myself without letting the paint decide as with drip painting. I want that feeling of not quite knowing from where this painting came. That, to me, adds the mystery of the subconscious, the mystical or the spiritual. Maybe the journey went from from painting for God to letting God paint the picture?
"I'd love to do an installation where Jade is rotated by a stepper motor in increments of 90 degrees on a timer or with a remote. It took an engineer to put a motor on a painting.
Children visit Artvilla. They come for our art lessons. We have rotated the painting for them.
Jade
78″ x 49″ Oil on Canvas.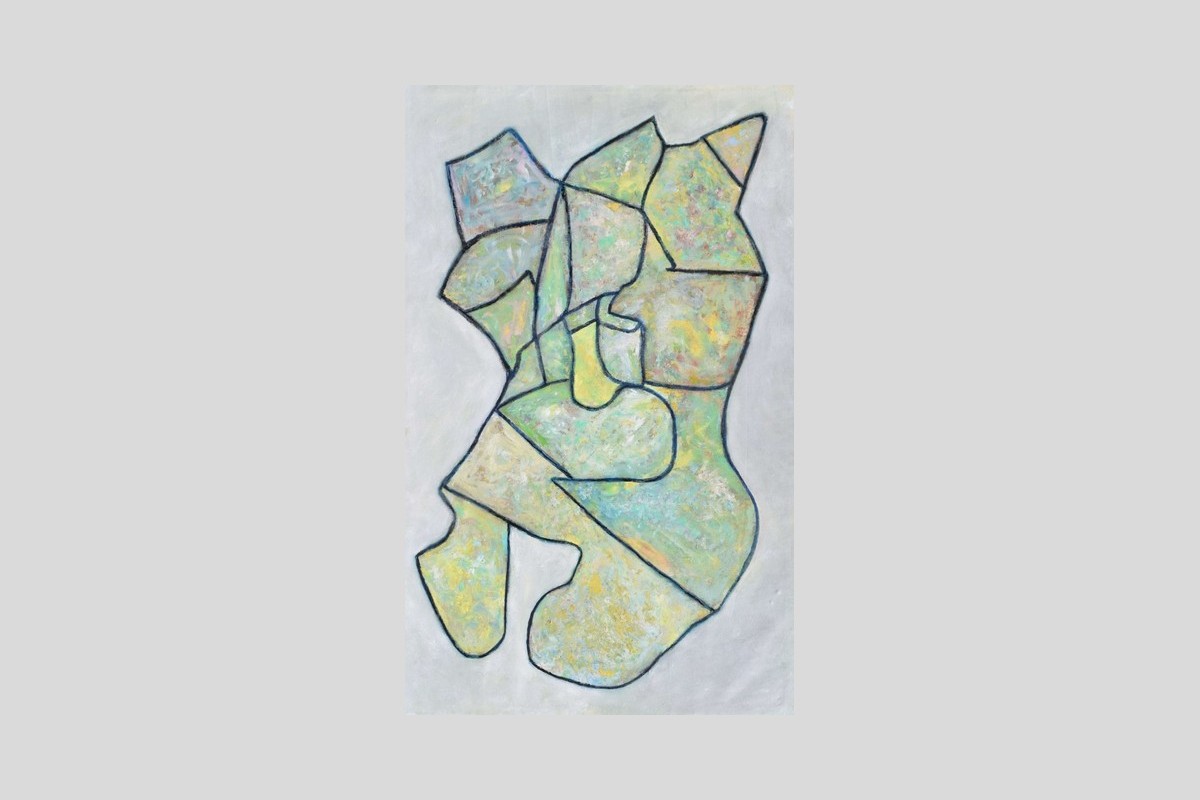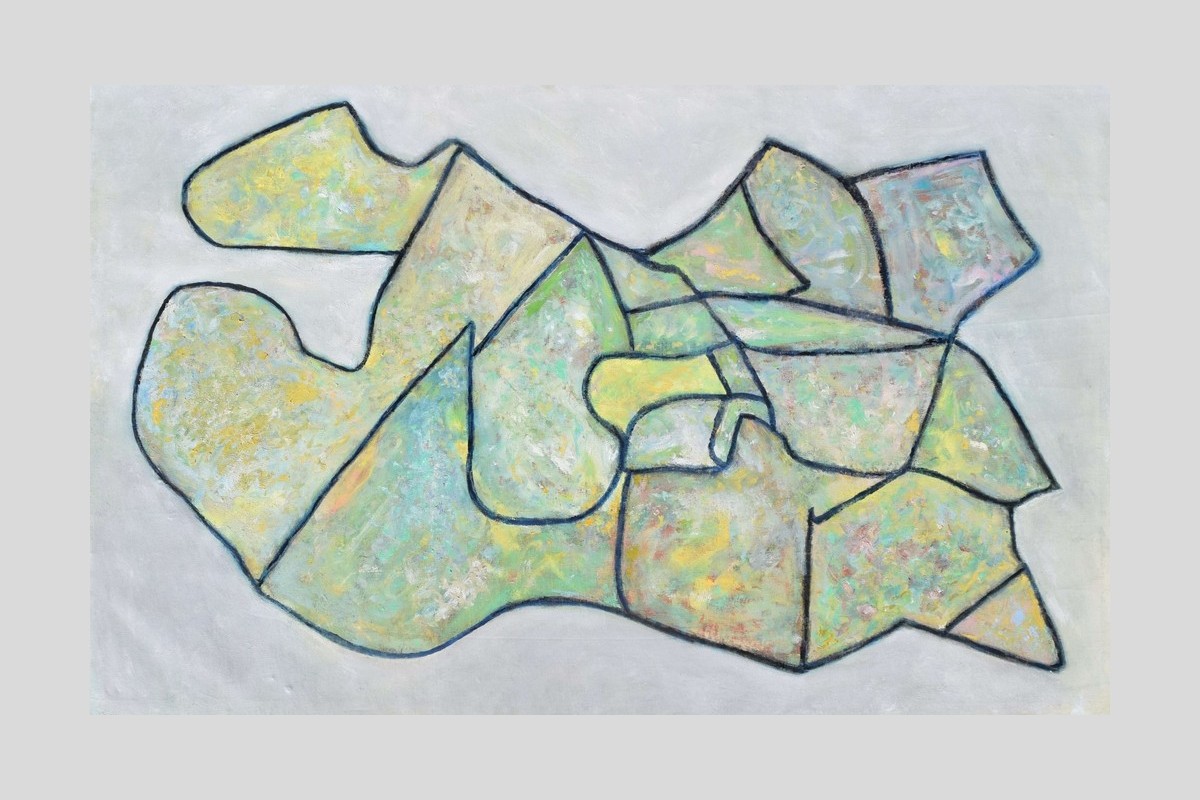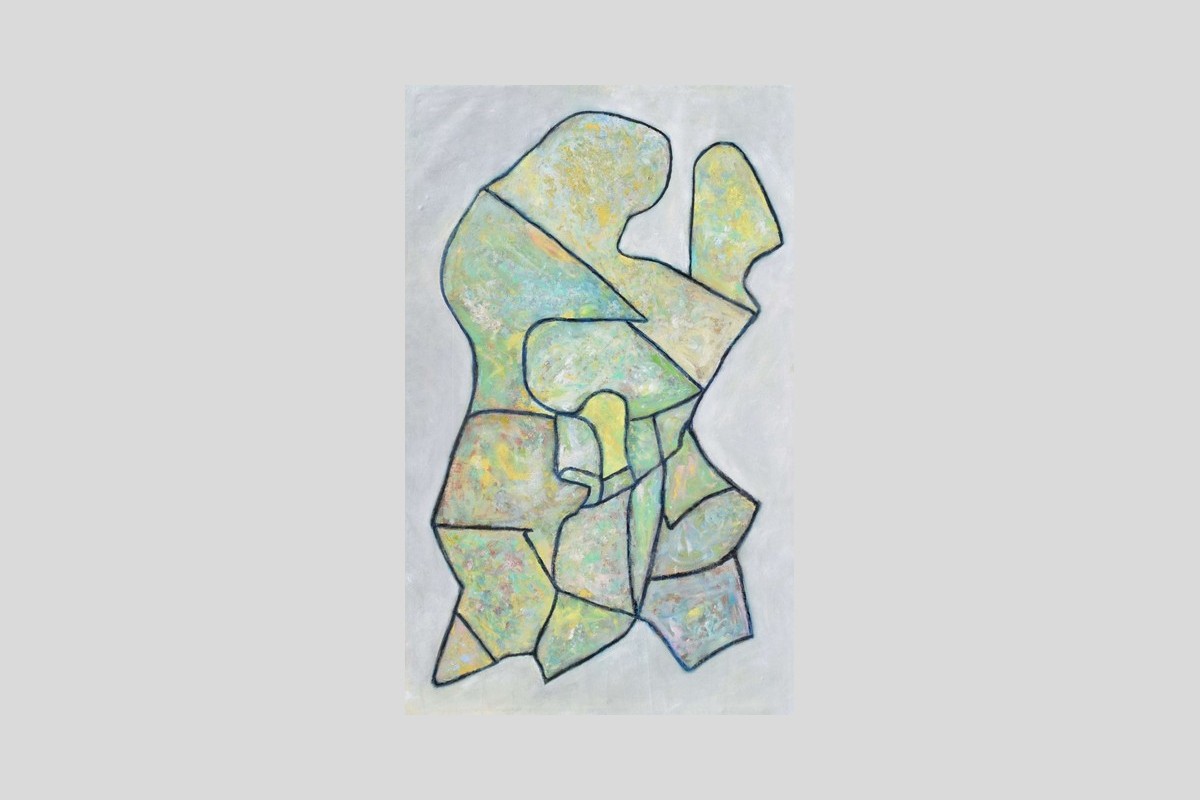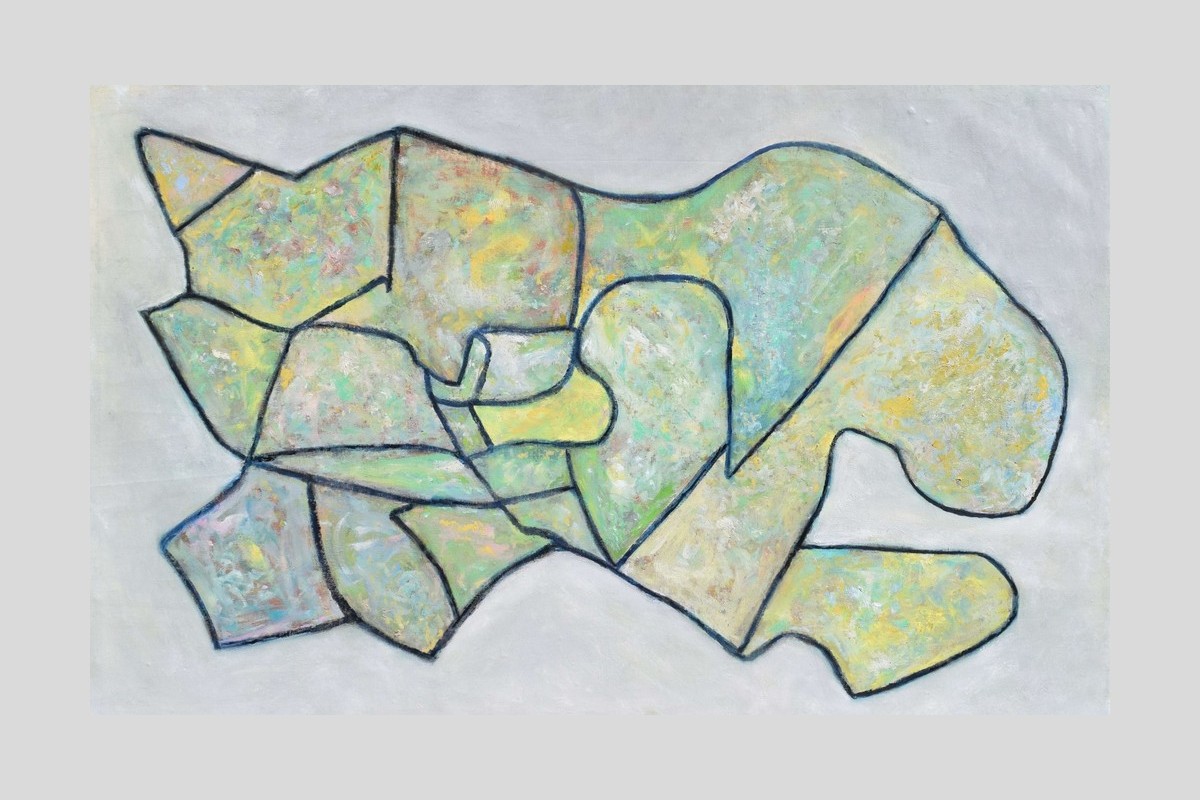 ---
To view Jade full screen, go to our new site https://modernartby.com/d-m-jackson/jade/
---
Here is another example of interpretive shapes without an up or down. Again unsigned.
Abstract in Black and Red, 22″ x 30″ Watercolor and marker on Arches, 1995
---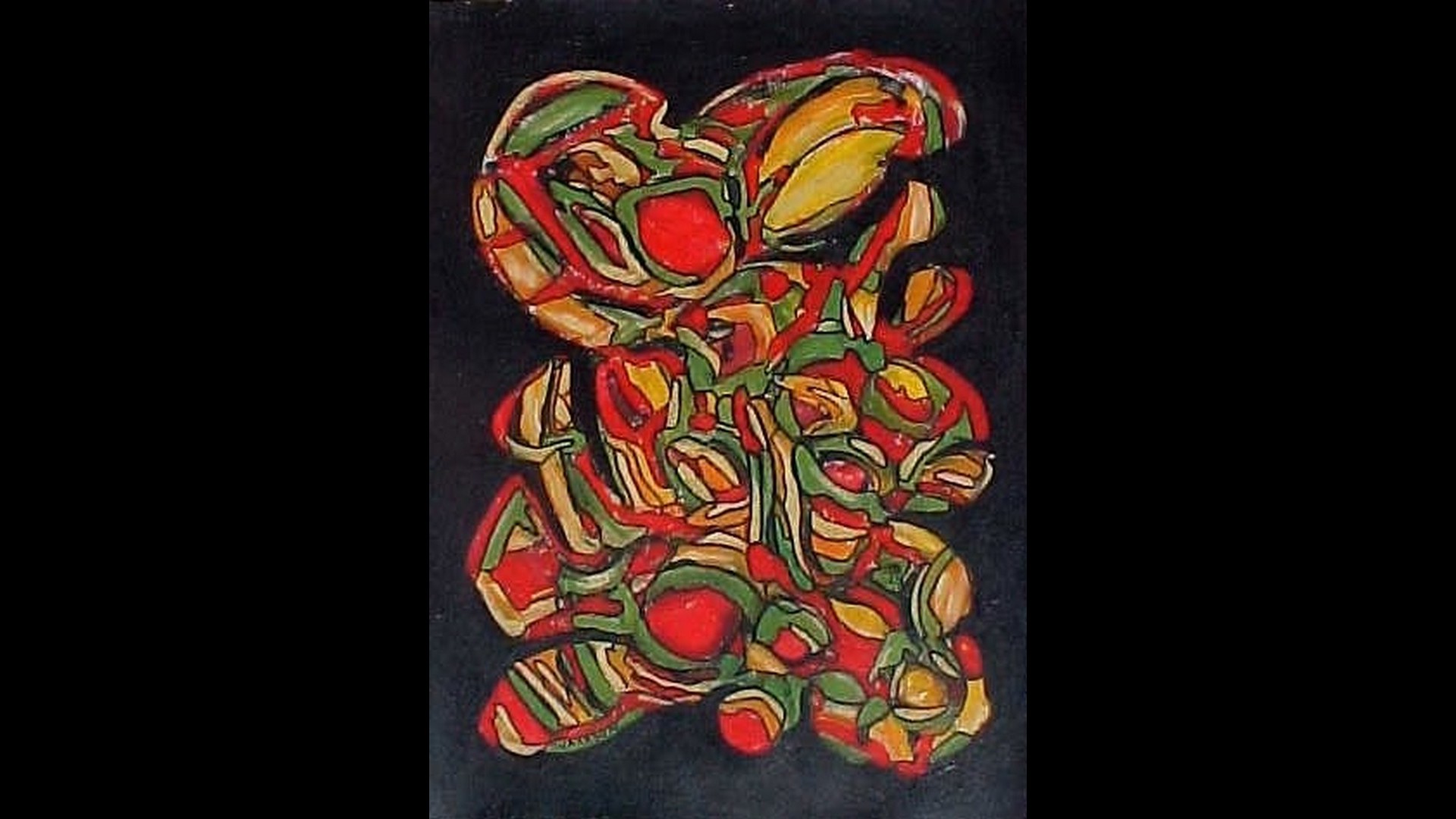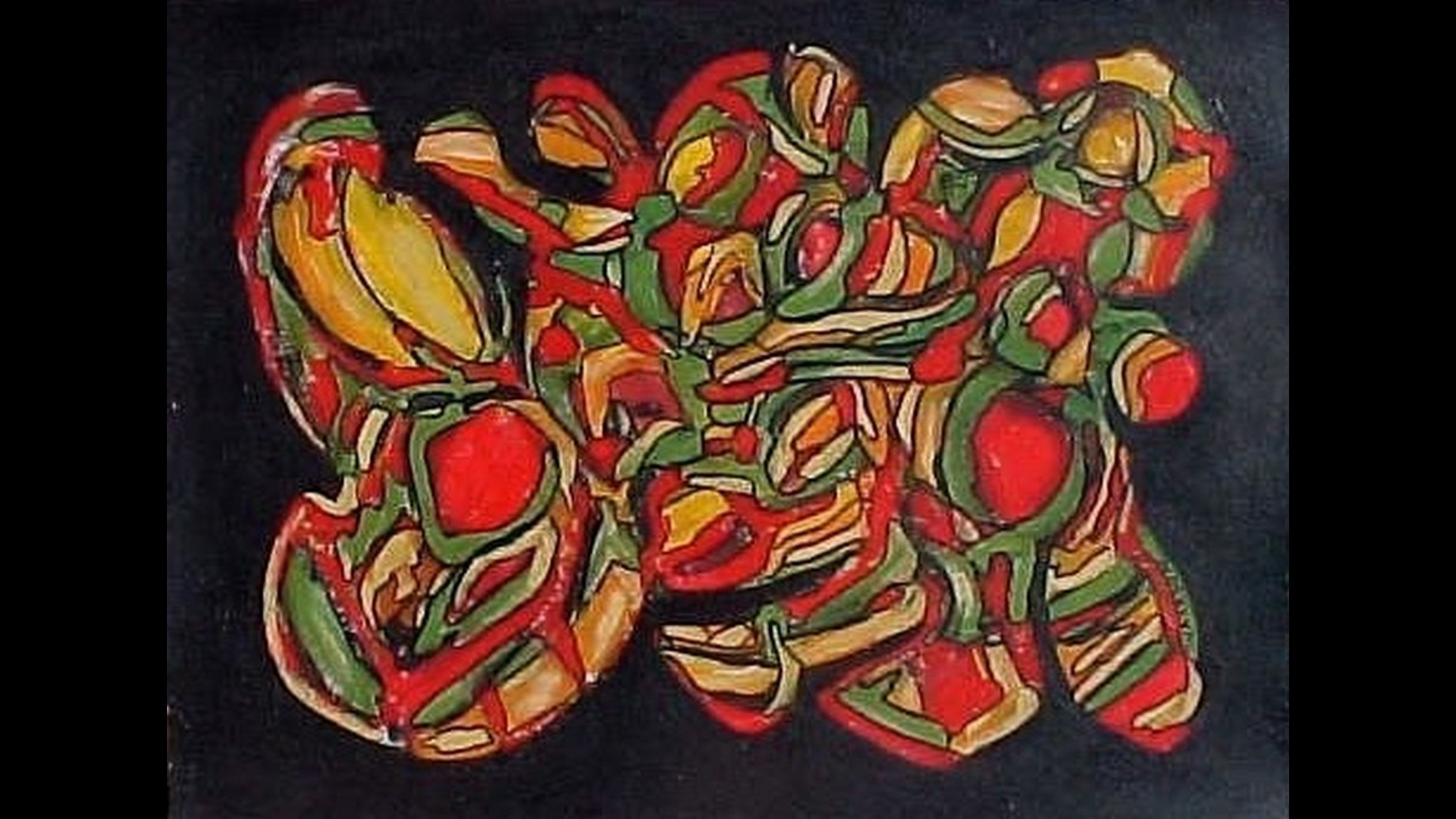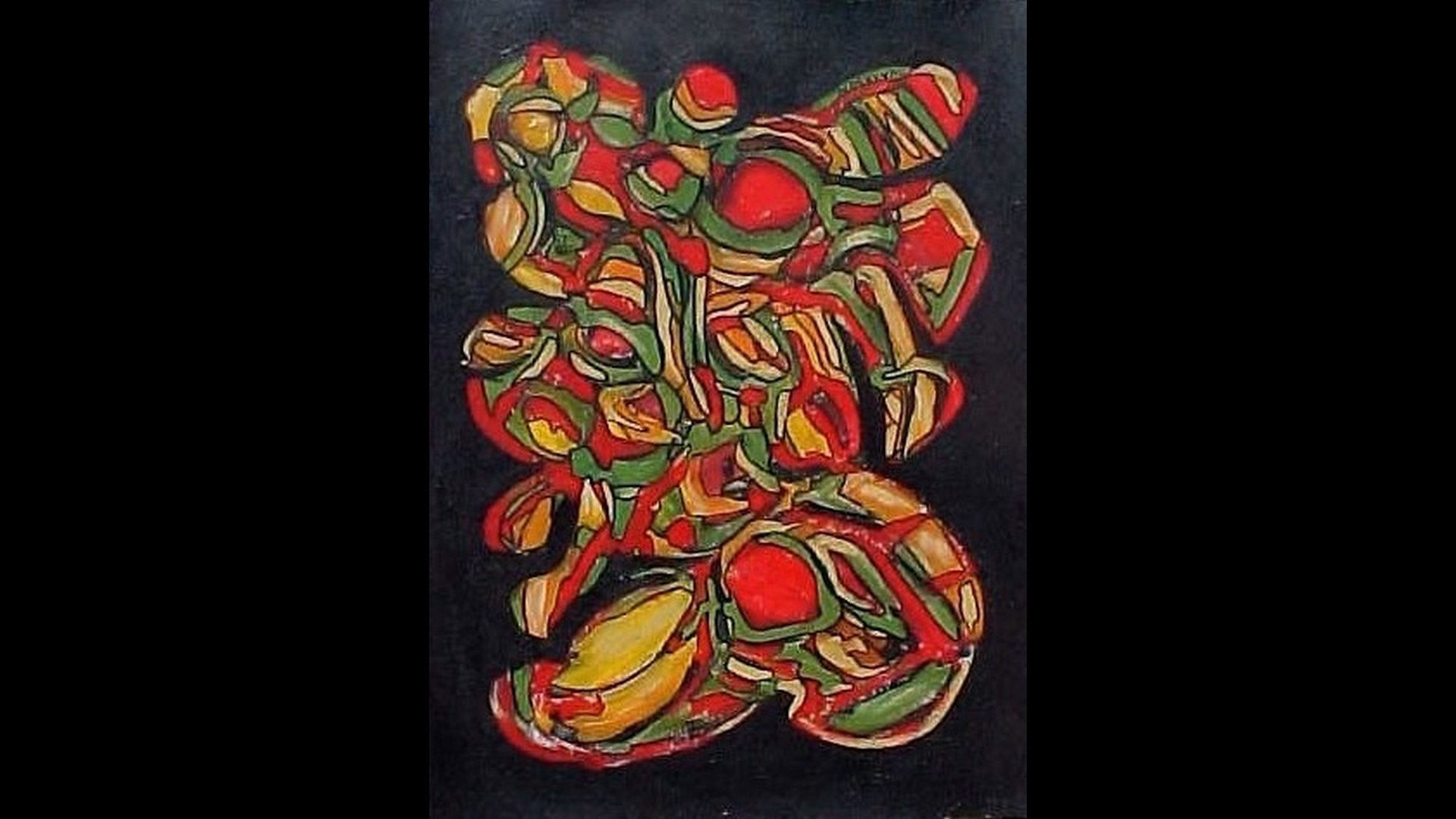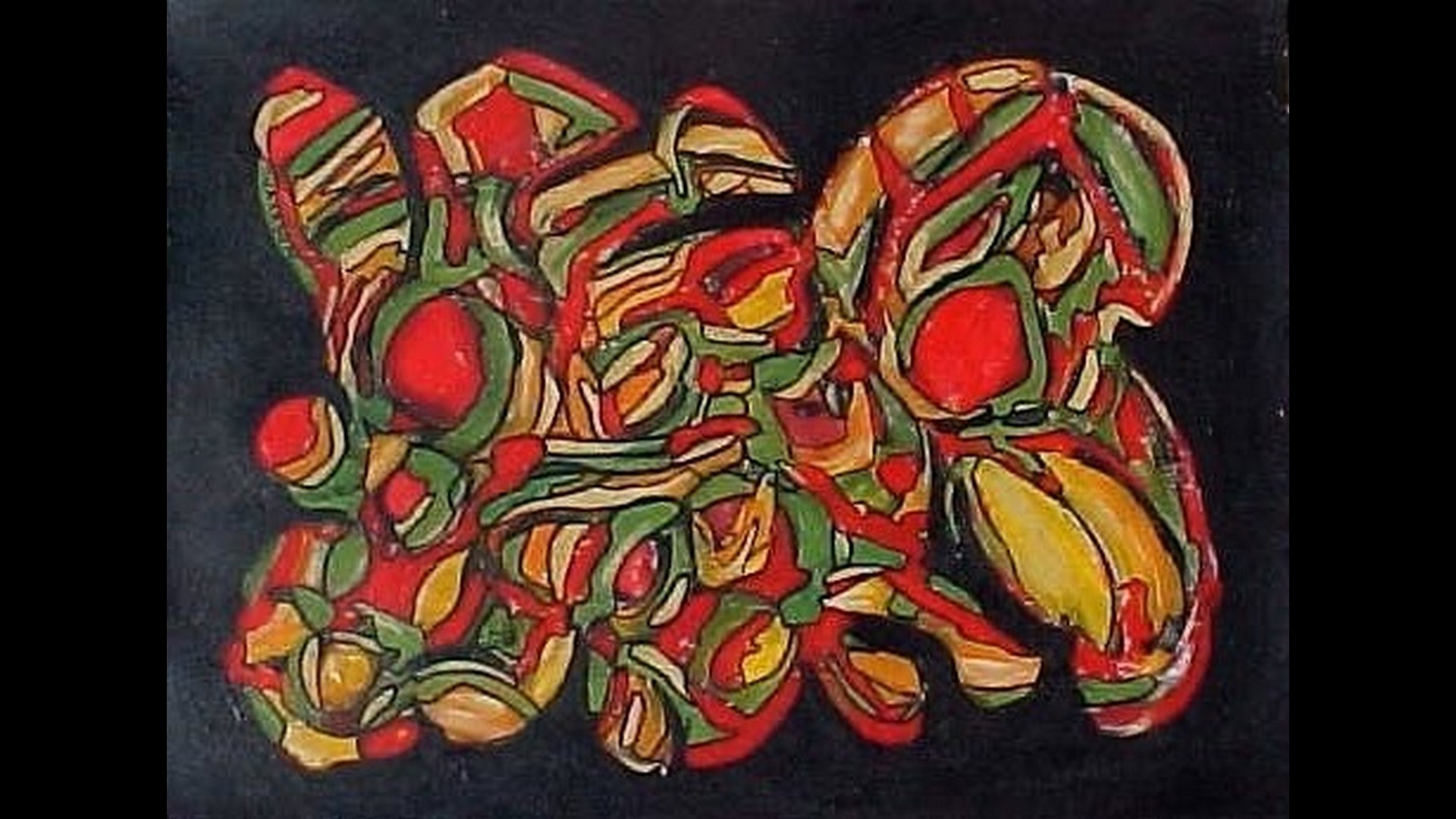 ---
Here are some D M Jackson images, some of which date to 1998 or before, where orientation was determined by the artist after the painting was completed.. Names have been omitted because those shapes may represent something other than what you see. Naming abstract art is nearly impossible. The first need for a name is usually a file name. That is a suggestion of what the form is to the artist at the moment a name was required and is, often, given reluctantly. Every painting can't be named, "What does it mean to you?"
---
---
D M Jackson…….9-16-2019….editors@artvilla.com