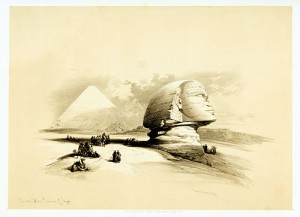 I met a Baathist from a ravaged land
Who said: Two short, blue-trousered legs of stone
Stand in the desert. Near them, on the sand,
Half-dazed by shock and awe, a visage frowns,
with wrinkled lip, and smirk of chimp-command.
No doubt Dick Cheney well those passions read,
Which squawk on yet, as do most lame-duck things,
Like mice that roared, while at the trough they fed,
And on one trouser-cuff these words appear:
"My name is W, unelected King:
Look on my Evil Axis and despair!"
No liberty remains. Round the decay
Of neo-cons and hegemonic air,
Fallujah's level sands stretch far away.
***
***
***
***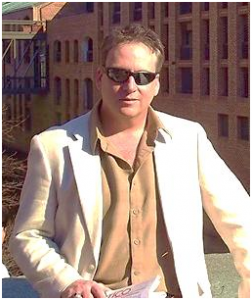 ***
***
NORMAN BALL is a poet, playwright, essayist and musician residing in Virginia. A featured poet on Prairie Home Companion, his poems and essays have appeared in Light Quarterly, The Raintown Review, The Berkeley Poetry Review, Epicenter, Oxford Magazine, The Cumberland Poetry Review, 14 by 14, Rattle, Liberty, The Hypertexts, Main Street Rag, The New Renaissance, The Scotsman, The London Times among dozens of others. His essay collections, How Can We Make Your Power More Comfortable? (2010) and The Frantic Force (2011), both widely available on the web, are published by Del Sol Press and Petroglyph Books, respectively. His recent play SIDES: A Civil War Musical (Inspired by The Red Badge of Courage) is currently being produced for TV by Last Tango Productions, LLC.