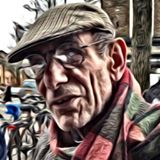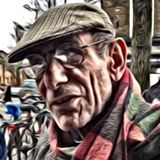 When you look back on the pages,
Of some half completed book,
When you contemplate,
Its twist and change,
And the age its teller took.
To unravel countless cases,
To weave a central theme,
To bewitch you with its reverie,
To sniff its inner dream
And to wrap you up in a wisdom
That you don't quite understand.
It's not a lot to read half a book
And contemplate its style.
For the story is half woven,
The tale has made its due,
Like a life that's found a meaning
You know what you're going through.
And you lean your head out forward,
To taste what you've to come,
But the words already written
Chapter verse and song.
And you've ploughed a furrow on your brow,
You've planted a seed that points a way,
For you've heard it now,
Spoken clear,
In that first half of living
Such an inner sense beginning.
When you look back on the pages
Of a half completed book
When you contemplate its twists and change
And the age its teller took.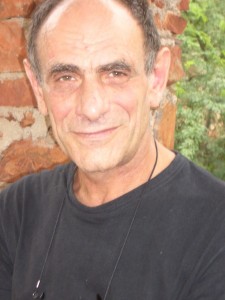 Robin Marchesi, born in 1951, began writing in his teens, much to the consternation of his mother, the sister of Eric Hobsbawm, the historian.
In 1992 Cosmic Books published his first book entitled "A B C Quest".
In 1996 March Hare Press published "Kyoto Garden" and in 1999 "My Heart is As…"
ClockTowerBooks published his Poetic Novella, "A Small Journal of Heroin Addiction", digitally, in 2000.
Charta Books published his latest work entitled "Poet of the Building Site", about his time working with Barry Flanagan the Sculptor of Hares, in association with the Irish Museum of Modern Art.
He is presently working on an upcoming novel entitled "A Story Made of Stone."
http://www.amazon.com/A-Small-Journal-Heroin-Addiction/product-reviews/0743300521
www.facebook.com/PoetryLifeTimes
www.facebook.com/Artvilla.com
robin@artvilla.com
editor@artvilla.com
goodreads.com/author/show/Robin Ouzman Hislop
http://www.aquillrelle.com/authorrobin.htm
http://www.amazon.com. All the Babble of the Souk. Robin Ouzman Hislop
www.lulu.com. All the Babble of the Souk. Robin Ouzman Hislop
https://www.amazon.com/author/robinouzmanhislop