The Derryberry Family Page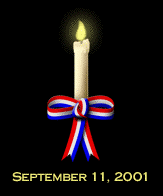 The purpose of this web page is to promote the National Derryberry Family Association and it's annual reunion. It has also become an archive for Derryberry (and all its various spellings) genealogical information. Have something that would be interesting to other Derryberry's and kin? Let me know: Andy


DERRYBERRY BOOK 2 AVAILABLE ONLINE!

Bob Derryberry continuously updates his database and has decided to allow it's use "on-line". He has removed references to living person since identity theft is such a problem. Otherwhise it is the full text as found in the print version except improved. For a contribution of $10.00 to NDFA you can have access to the book for a year. All the funds go to NDFA. Email me for pay options: Andy

Join the NDFA Facebook Page! Derryberry Family Association on Facebook


2008 Reunion Information!

January 2008: Have Derryberry pictures you'd like to share or maybe get some help identifying folks? Visit Bob Derryberry's Genebase Photo Website

May 27, 2002: Take a look at "Stories about by or about Derryberrys" below. I've added remembrances about my grandfather, Sherman Derryberry and the "Virtual Wall" story of Abraham R. Derryberry III, the only Derryberry on the Vietnam Memorial in Washington.

10-14-02 Bob Derryberry has finished the First Edition Family Album. There around 300 pictures of various Derryberry/Derreberry/Derybery/ etc ancestors. It will be distributed for a contribution of $20 to the National Derryberry Family Association. The entire $20 contribution will go to the association. There are only 12 copies available right. If there is demand for more, there could be more made but for the time being there are only 12 copies. Subsequent editions will be created when there are enough photos to justify it. If you want a copy, just let me know. As a sample of the CD, I have put on the website a small sample: the "Who Are They Pictures" .
January 12, 2002 Derryberry Family Pictures Vol. 1
February 3, 2002 Derryberry Family Pictures Vol. 2

1999 Reunion Some Pictures from the reunion Summary of Events
2000 Reunion New Information! Summary of Events
2001 Reunion New Information! 2001 Reunion Newer Information!
2002 Reunion Information! Derryberry Reunion Shirts/Caps, etc. (a little net goes to NDFA) 2002 Pics
2003 Reunion Information!
2004 Reunion Information! 2004 Newer Information!
2005 Reunion Information!
2006 Reunion Information!

Derryberry Reunion in Lookout Mtn GA. Hi ,There, Derryberry Family Reunion Date:Sept.8,2001 Time:1:00 Place:Community Center on Lookout Mtn,Ga For more information Please E-Mail Rhonda Derryberry Dills, RJDills@aol.com. This is for all the Derryberrys and people who are kin ....... Everyone is welcome.
Keep this reunion in mind. Derreberry Reunion in Marble N.C.

7-7-2006 The Derryberry Families in America, Vol. 2 will be available soon. Since there are errors in Dfamtree that are corrected in the new book, I am going to "take down" those old files to keep errors from persisting in research.
11-21-04 Derryberry GenForum

NEWER! --- Vonda Derryberry's "Derryberry Family Newsletter"

Bob's Newsletter #1, #2 #3 #4 #5 #6 #7 #8 #9 #10 #11 #12 #13 #14 #15 #16 #17 #18 #19 #20 #21 #22 #23 #24 #25 #26 #27 #28 #29 #30 #31
Kaye Cross's Newsletters: 3-98 4-96 2-95 5-94 3-93 7-93 11-93 2-92 11-92 10-91 04-91 06-90
Daniel Derreberry's Newsletters: 7-95 4-95 1-95 10-94
A note about viewing the Kaye's and Daniel's newsletters
THE DOOR in St. Jean Pied du Port, Basque country
Stories By or About Derryberrys
Marc Suttle's Dayberry family ties in North Carolina
Here' a great Genealogy site:


Cyndi's List of Genealogy Sites on the Internet
Take a look at Don and Kaye's Genealogy Research Business: The Crosses