Malvina Reynolds was an American folk/blues singer-songwriter and political activist, best known for her song-writing, particularly the songs "Little Boxes" and "God Bless the Grass".
Wikipedia
Hers are folk songs with a sense of social statement.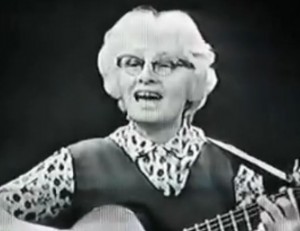 YouTube responded with an error: The request cannot be completed because you have exceeded your <a href="/youtube/v3/getting-started#quota">quota</a>.