Art by Glenn Merchant. Music by David Michael Jackson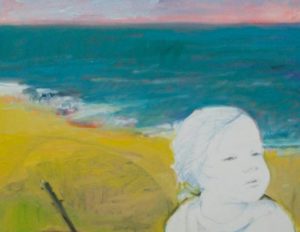 "I am an artist that values the power of an image to move me both visually and emotionally."
Born in Chicago, Illinois
Received his Bachelor of Fine Arts degree in Painting at Middle Tennessee State University – MTSU , 1985.
Has lived and painted in Tennessee, Virginia, Maine and Georgia.
I find Glenn's images to be emotionally uplifting. His colors are invigorating rather than morose. He doesn't seem to set out to be "pretty" so much as to represent emotion with subject and color. Color? He makes other's seem dark while searching for the same sense of penetrating the conscious with the subliminal attachment to color.
That's a fancy way of saying that he cheers me up. I delight in the blues, greens and striking contrasts I see in simplicity.
Currently lives and works from his studio in Murfreesboro, Tennessee.
All images and comments posted are copyrighted by Glenn M. Merchant
To download video right Click Here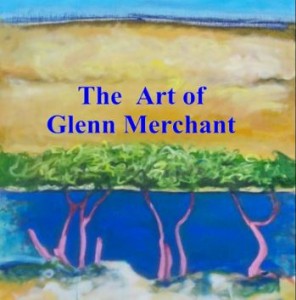 comments and video by David Michael Jackson