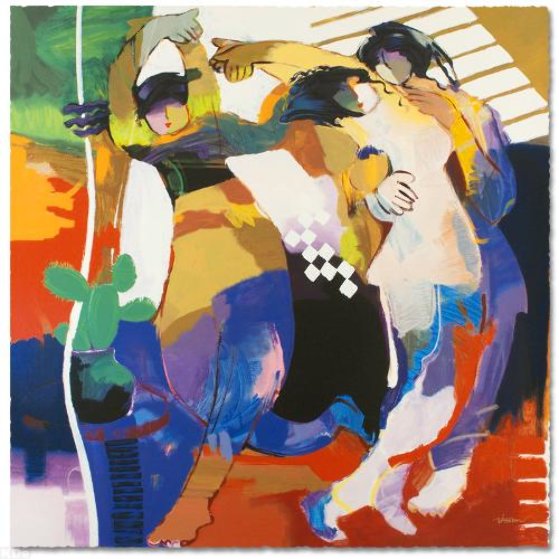 Tulip Dance Painting by Abrishami $2750 at Emerys Fine Art.
Hessam's site…..The French press has called Hessam's artwork "A statement in the fluidity of human figures…with tension between each figure, a kinship that provokes the viewer to seek reasons for such a relationship."
Earth tones breaking into abstraction. I am striken by color and the relationship between colors placed together. One is immediately attracted or repelled by art simply because of the interaction of color and the individuality of its perception. Abrishami's colors are bold and awakening. When the artists strike with color it awakens the mind and makes it receptive to meaning.
I am also intrigued by the motion and flow of the figures. The sweeping curved strokes envoke dance. Well Done!
Abrishami Art For Sale

Dave Jackson
Artvilla