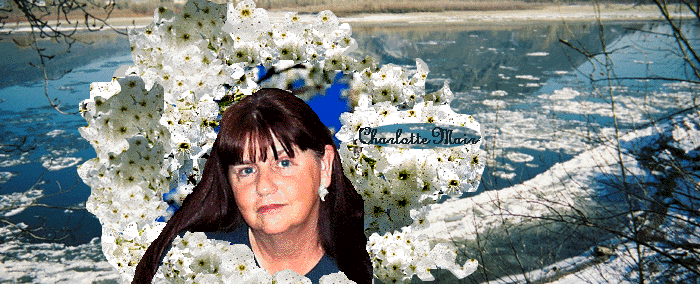 ---
Charlotte G Mair was born and raised in the City of Vancouver, British Columbia, Canada, in 1949. Since 2002, she has resided in the Southern Interior of British Columbia in the Kamloops area.
She has many creative and artistic skills and abilities to offer the world, and loves to write poetry, songs; sing and record them as well. Click here for Little Note MP3. Char spent more than ten years on the road, entertaining the Army and Navy bases, at night clubs local and across Canada and other functions and establishments.
Her published works are commendable and may be viewed at: Char's Published Achievments if you wish to view.
As well as being involved in these arts, Char is Publisher at Artvilla; has her own publishing name called Little Red Hen (which has published one book by the name of Dogwood Express and has her own web page, which she created, publishes~edits and maintains called, Charlotte's Web Page. She also is a publisher~editor for Elisha Porat of Israel and for many other poets, which she publishes on their own sites that she has created as well.
Lately she has been working with photographs and creating webpages, using her original work and that of her friends, her son and also her own photographs, while always striving to offer many skills to the outside world.
By trade, Ms. Mair is an Certified Mechanical Draftsperson as well as having 3 1/2 years of Manual and Computer Accounting. In 1998 Charlotte also attended a business school, thereby successfully attaining a Cerificate in Office Administration.
She loves to interior decorate, crochet, knit and do handicrafts but one of her real yearnings is to learn the art of watercolour. "Watercolour offers so much intrigue for me and is such a beautiful oriental style of painting."