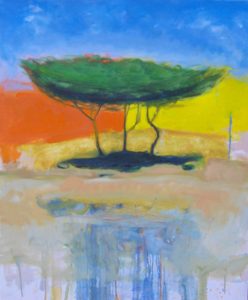 Motherbird.com has been our sister site since our cyber birth in 1998. Summer Breeze has been my friend true love and comrade. We lost Summer Breeze on May 20th, at the age of 80. A publisher's heart can be truly broken by such a loss and mine surely is.
There is something about poetry and people who write poetry that harbors a closeness among them like the family generated by art, I suppose. Art by nature is the presentation of raw unguarded flesh, a bare soul revealed in it's weakness trying to say things that cannot be said perfectly and saying them anyway.
I grow old. I grow old. I remember when my aunt died. At the funeral, my mother touched the casket and said, "I'll be seeing you." Now she's gone. Now Summer Breeze is gone.
To quote a dear friend and poet:
The whole gang.
All the guys, and more.
Tell me, where j'all go?
And why not me?
Shh, shh
Just wait your turn. Seymour Shubin
So that's what this is about. We need submissions for a celebration of the Summer Solstice in Summer's name. That's the 21st of June….Motherbird.com is about poetry for peace….
send us a poem for peace for the Solstice and we will do it every year in her name.
send poems and music to editors@motherbird.com or to me at dave@artvilla.com.
David Michael Jackson…Artvilla
Summer Breeze (Edy Lou Benjamin)
Founder of Motherbird Books
Founder of Motherbird.com