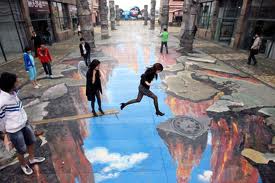 ……3d street art on a street in China.
This form of art is interactive. It usually involves several artists and produces stunning work. We have created this page to celebrate this new art form.
YouTube responded with an error: The request cannot be completed because you have exceeded your <a href="/youtube/v3/getting-started#quota">quota</a>.