We were born into captivity,
we just didn't recognise it.
Surrounded by our four joker walls,
which were no more than metaphors.
We played out the deck in our hands,
according the the rules of the game.
Winning and losing were our lot,
our joy and our suffering, our all.
Almost an infinity of time passed
and then we got it, we got through.
We recognised at last the limit
and that until then we'd been had.
We recognised we were prisoners, but
that's it, we still don't know the way out.
***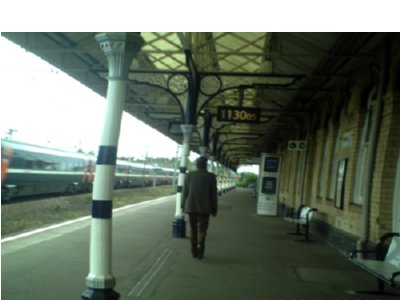 ***
Robin Ouzman Hislop was editor of the online monthly journal Poetry Life & Times, which he took over from Sara Russell in 2006 and which now features at Poetry Life & Times Artvilla.com, where he is also Co Editor at www.artvilla.com.
He has been published in various poetry journals and online journals including http://www.thehypertexts.com/main.htm. Recent publications include "Voices without Borders Volume 1", "Cold Mountain Review", Appalachian University N Carolina, "Post Hoc" installed at Bank Street Arts Centre and "Uroborus Journal" 2011/12 Sheffield. S Yorks and "The Poetic Bond 11 & 111." His Spanish sonnet translations appear together with his own sonnets in an anthology for sonnets The Phoenix Rising from the Ashes: Anthology of sonnets of the early third millennium = Le Phénix renaissant de ses cendres : Anthologie de sonnets au début du troisième millénaire.―published by Friesen Press Ontario Canada. At present he is engaged working on the translation of contemporary Spanish poets with the poet Amparo Arrospide with a view to publication in the USA in 2015.
***
editor@artvilla.com
robin@artvilla.com
www.facebook.com/PoetryLifeTimes
www.facebook.com/Artvilla.com

Comments