The world is aging
Soon perchance
It shall forget how to dance to the rhythm
Of this song

Our lovers in bed with us
Shall become nothing to our eyes than
Logs of wood

Their smiles shall become nooses
To which we shall be hung

And sex
Shall become a frontline
Where blood shall flow in abundance
Desecrating our lands

And the smokes from the chimneys
With other flames from burning bushes
Shall to the atmosphere return

Then
The world shall die
And we the inhabitants

Shall vaporise into the thin
Air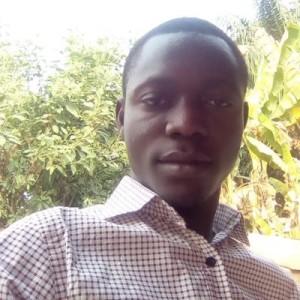 ​Akpa Arinzechukwu is a Nigerian born poet, environmental activist, blogger and tutor. His works have appeared or will feature on Fundza, Visual Verse, Eastlit, Poetry Pacific and elsewhere. He is currently working on his collection of poetry.


www.facebook.com/PoetryLifeTimes
www.facebook.com/Artvilla.com
robin@artvilla.com
editor@artvilla.com

goodreads.com/author/show/Robin Ouzman Hislop
http://www.aquillrelle.com/authorrobin.htm
http://www.amazon.com. All the Babble of the Souk. Robin Ouzman Hislop
www.lulu.com. All the Babble of the Souk. Robin Ouzman Hislop
https://www.amazon.com/author/robinouzmanhislop
http://www.innerchildpress.com/robin-ouzman-hislop.All the Babble of the Souk