My mind is a needle scratching the sky,
which bleeds in the eye, shadow of a sigh:
ascending a summit into tension,
as only no more than this extension.
A gradient entropy becoming,
pressure increasing, oxygen burning,
where in flickering hallucination
imaginals blend cohabitation.
& then beneath, the cascade of molten
rock in descent, the grind gritting sandstone,
a murky granite that splinters crystal
into rubble and decay & dark cool
of the forest closing the light down,
to open in another human town.
 After Robinson Jeffers.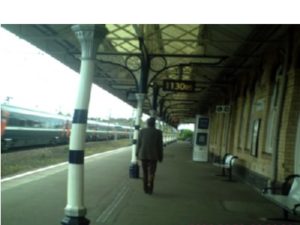 you may also like Robin's Laminations in Lacquer Poem at our new Poetry Life and Times. Robin is now our editor & admin at editor@artvilla.com & robin@artvilla.com
and you can also visit our Face Book sites at www.facebook.com/Artvilla.com & www.facebook.com/PoetryLifeTimes
Comments