No Banners.
i.
the world's a heap of accidents
a box of tricks,
destiny's anachronistic,
the stars already in their tombs.
ii.
my floppy white angora
has a fanged visceral kiss
reminds me a woman i know
when she wants me to kiss
& i think she's taking the piss.
iii.
mortal is
as mortal does
as mortal as
the day
mortal mouth
mortal hands
made of mortal clay
such is life
before death*
After Patrick Kavanagh
iv.
i'm off bird spotting
because birds have heart attacks
& drop from the sky
but find instead fly agaric
seventeenth of september.
picking blackberries
draws blood ripe juice black & red
mixes from a thorn.
Copyright Robin Ouzman Hislop 2000.
All rights reserved.
***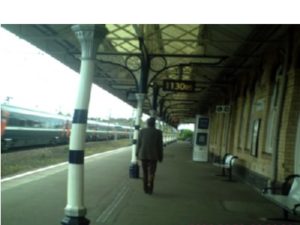 you may also like Robin's Laminations in Lacquer Poem at our new Poetry Life and Times. Robin is now our editor & admin at editor@artvilla.com & robin@artvilla.com
and you can also visit our Face Book sites at www.facebook.com/Artvilla.com & www.facebook.com/PoetryLifeTimes
Comments