Abstract Dog Painting

Abstract Dog Painting is certainly a keyword name as I am an internet artist for sure. This painting actually has a title, The Dog Running Left. It is the second of the abstract dog series. I didn't set out to paint the beast. I don't set out to paint anything. I make shapes. Later I need a file name and have to "see something". After I painted these I said, "Oh it must be the dog.", They are now abstract dogs. I'm not even sure what that is.
The second of the dog paintings is The Dog Running Right: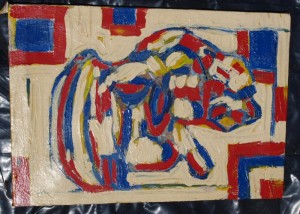 Here is my painting of an old dog who used to live next door: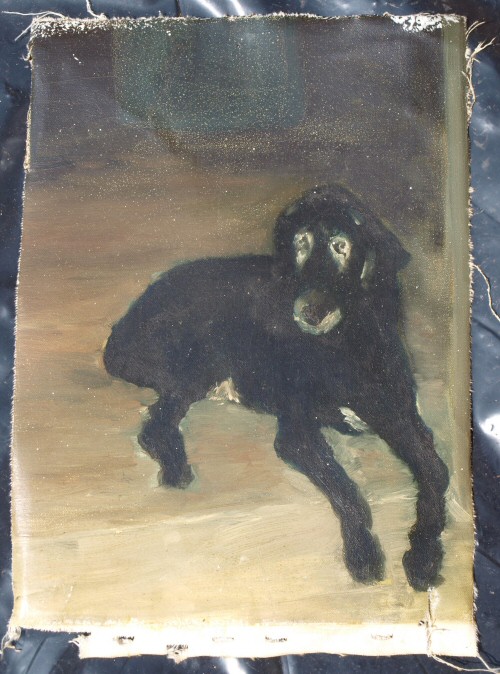 Abstract dogs aren't as sweet as real dogs. They are a bit unpredictable, like the artist/ poet/who-ever the hell I am. Anybody wanna buy an abstract dog painting from an old dog, well….
I haven't given these away like I did the rest…so far.
david michael jackson 2012 dave@artvilla.com